Make a Referral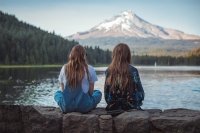 There are many wonderful agencies in Milton Keynes who identify people struggling with problem debt. If you are one of these agencies, you can help someone take the first step towards getting free debt advice.
Option 1: Give the person struggling with debt everything they need to contact us. Encourage them to visit this website, our Facebook page or call us on 0300 123 5198 (standard local rate).
Option 2: Refer them to us now by downloading the referral form. Once complete please email to office@mkmoneylifeline.org.uk and someone will be in touch.